We have proceeded in establishing strategic bases and local companies looking into the future.
We will create new values in the market with our group power.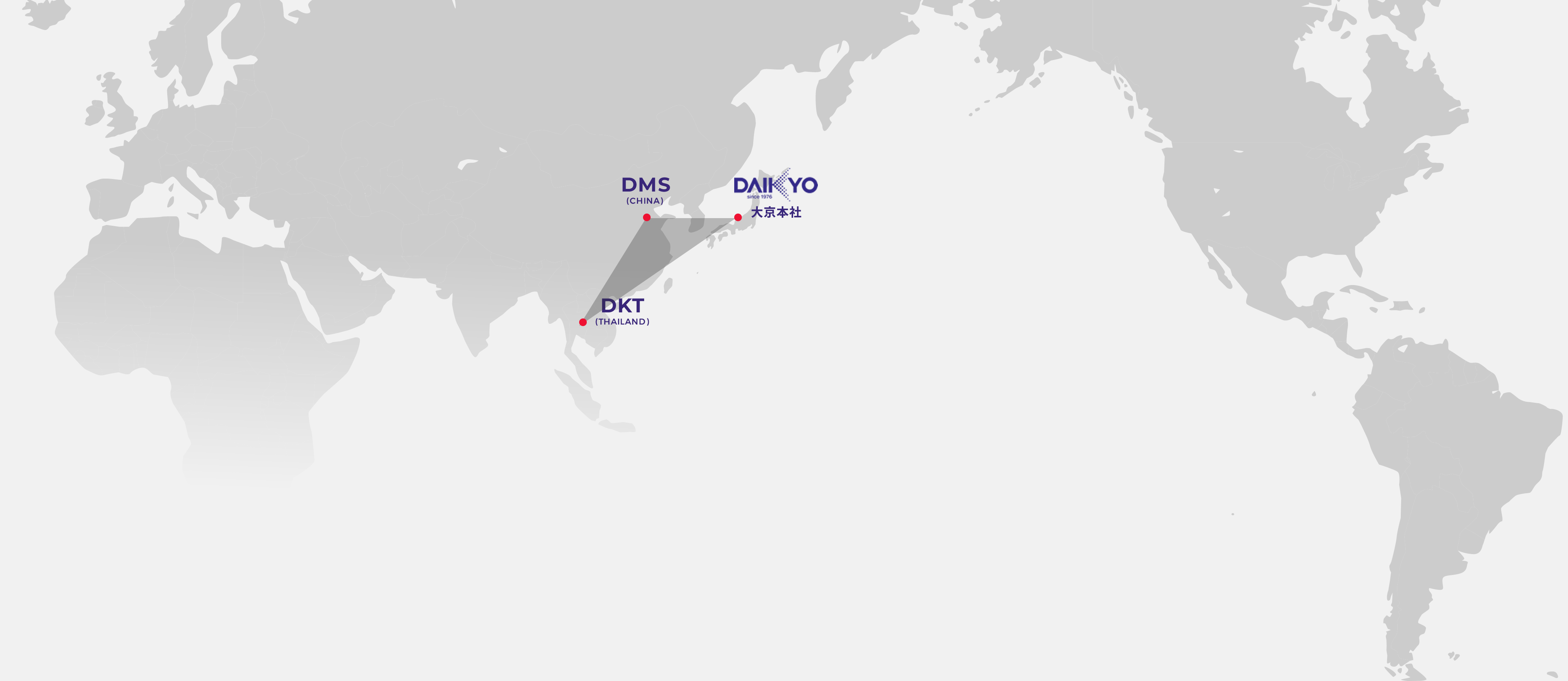 JINDAI CO., LTD.
We will produce painting/coating and assembly lines which suits our customer's needs the most.

Address
[Office]1-1,Kushimachi-kougyoudanchi,Komatsu-city,Ishikawa-pref 923-8581 Japan
[Imae Factory]9-45,Imae-machi,Komatsu-city,Ishikawa-pref 923-0964 Japan
TEL
0761-44-8882
FAX
0761-44-8888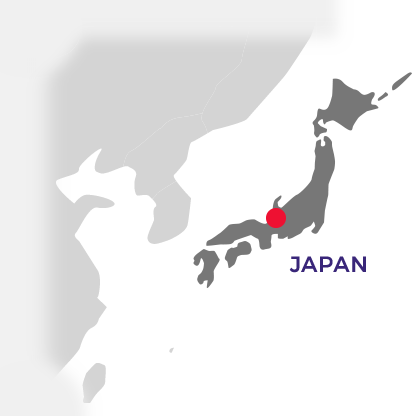 Jindai Corporation offers Daikyo's painting and coating technologies, assembly technologies, and related experience in the form of plant construction. This company engages in the design of production lines, selection of equipment to be introduced, and delivery of such equipment requested by customers, on a total package basis. It also handles complex special coating processes at its customers' factories, thereby achieving a high level of trust.
Daikyo Machinery Shandong Co., Ltd.
With the growth of the Chinese market we extended the 2nd and 3rd terms. The Daikyo Group owns the largest production capacity facilities in China.

| | |
| --- | --- |
| Address | NO.2,JIADA ROAD,JINING HIGH-NEW TECHNOLOGY DEVELOPMENT ZONE,SHANDONG,CHINA |
| TEL | 0537-298-8558 |
| Capital | 232,280,000CNY(2,857,040,000JPY) |
| Capitalization ratio | Daikyo: 100% |
| Site area | 97,731m2 |
| Building area | 47,662m2 |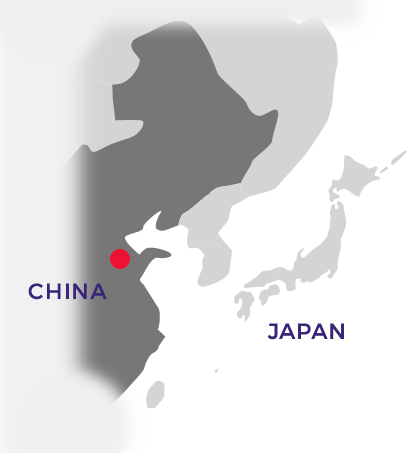 In November, 2007, Shandong Cab Co., Ltd. was established as the third overseas plant. With the expansion of production capacity, we have ensured state-of-the-art facilities. Not only within China, these facilities act as a base for production cross-sourcing for the entire Daikyo Group.
DAIKYO CORPORATION (THAILAND) LTD.
Our new production base in Southeast Asia.
The first step towards breaking into the European and American markets.

Address
700/747,Amatanakorn lndustrial Estate Moo.1,
T.Panthong,A.Panthong,Chonburi 20160
TEL
038-447111
Capital
300,000,000BATH(840,000,000JPY)
Capitalization ratio
Daikyo: 100%
Site area
83,743m2
Building area
9,985m2
URL
http://www.fact-link.com/home/dkt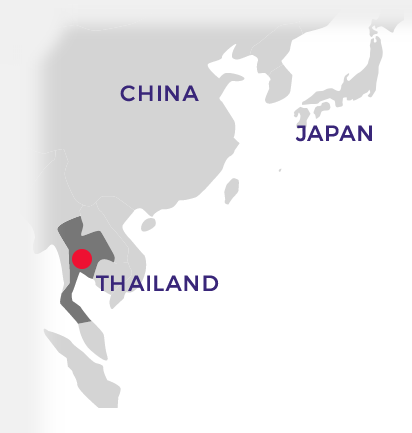 This is a 100% self owned local corporation established at the Amatanacon Industrial Estate in 2006, which is the largest industrial estate in Thailand.
Manufactured products from the sheet metal work to painting and assembling are supplied to the markets in America, Europe as well as Thailand.
In addition, we own a large cation electro-deposition painting facility that can provide the high quality solvent painting and powder coating products. As a result, we earn the trust of customers in charge of sheet metal processing especially around Bangkok.