An assembly line in which quality and efficiency coexist at a high level. The production capacity of 4,000units/month is one of the best in japan.
We carry out variety of in-line inspections inside each of our manufacturing lines, including the mixed production line for cabins & floors, which enables us to respond to the production of wide variety of orders within a short period of time at high quality. In addition, we also support our customers in the procurement process by placing orders for necessary parts through our own routes.
Cab assembly line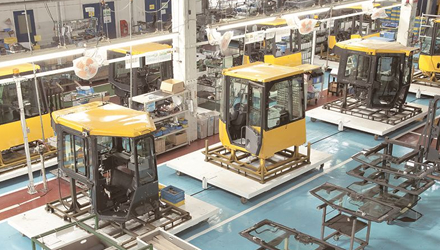 The endless line is introduced in response to a large-variety and mix production.
[Major products]
Medium-size wheel loader' s cab
Bulldozer cab

Floor assembly line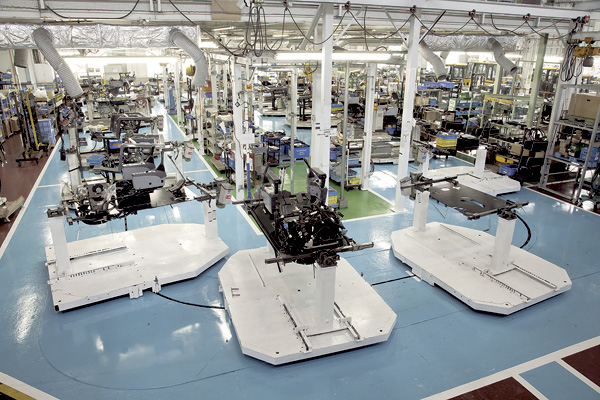 The line incorporates a quality check process to realize a large-volume production which requires a line pitch of less than 5 minutes thanks to the endless line.
[Major products]
Small- and medium-size excavator floor

Component assembly line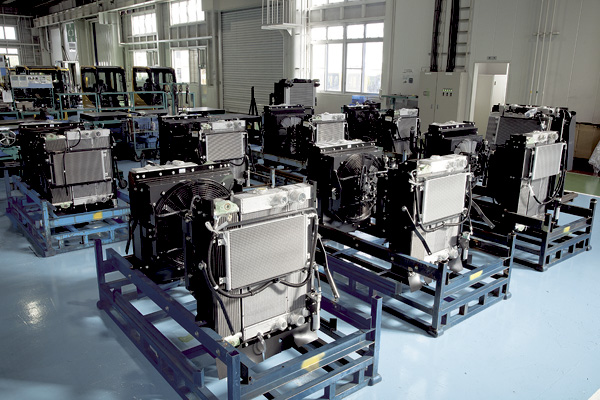 [Major products]
Ultra large-size excavator cab
Radiator
Control cabinet
Crawler Carrier
Wheel loader engine food
Large-size wheel loader floor
Dump truck floor